Easy maintenance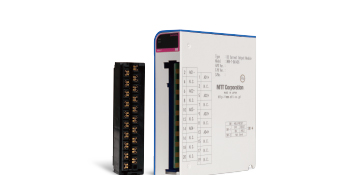 Reduced number of setting switches
The number of setting switches of I/O modules is minimized, resulting in a considerable reduction in the time required for module setup and replacement.
Removable M3 screw terminal block
The newly developed block terminal allows card edge type connectors to be inserted or removed with a single touch. It requires no screwing.